Director of School Standards - Paul Singleton
Paul has worked in the education sector for over 15 years, initially starting his career working in a small village school close to Bourne and then as a Teaching and Learning Consultant working for CfBT, the Lincolnshire School Improvement Service, where he was deployed to support schools to raise standards in English, Phonics and Maths. Paul then developed his leadership skills working at Long Sutton County Primary School, a large 2-form entry school, in South Lincolnshire with a long history of satisfactory Ofsted judgements. At Long Sutton, Paul took overall responsibility for the strategic leadership of teaching & learning, assessment, and the curriculum. Through a systematic drive for improvement with a clear focus on all pupils achieving to their full potential, the school was successful in achieving its first ever 'Good in all areas' Ofsted judgement in July 2016.
In September 2021, Paul was appointed to the role of Director of School Standards for Keystone Academy Trust. In this role, he leads the School Improvement Team and is responsible for the trust's vision for assessment and improving of outcomes for all pupils. Central to this, is Paul's role as MAT PiXL Raising Standards Lead, whereby he leads a team of RSLs to provide our pupils with the best chance at becoming successful learners. In his current role, Paul is also the Strategic Assessment Lead for Lincolnshire whereby he has overall responsibility for ensuring that the Local Authority meets all its statutory requirements for moderation and monitoring at KS1 and KS2. This role also entails Paul being the KS1 Moderation Manager and an approved STA moderator for KS1 and KS2. For several years now, Paul has also been a Visiting Tutor for the Deepings SCITT, EDT Facilitator and ECT Induction Tutor.
Paul is fully committed to the sector led improvement model and believes that by schools working in a collaborative and transparent way, this allows children to become effective learners with a thirst for knowledge and well placed to succeed in later life.

Director of Staff Development - Helen Ackrill
In her twenty-two-year teaching career, Helen has held a range of different roles within education. She was a full time Key Stage Two teacher, which included twelve years in Year 6, and she held the position of Maths Subject Leader.
Before joining Keystone Teaching School, Helen had trained staff in her own outstanding primary school. Additionally, she was involved in training colleagues at local primary schools, focusing on Maths and NQT induction. She has been an NQT Induction Tutor for 15 newly qualified teachers.
For the past six years, Helen has been the Primary SCITT Manager for The Deepings SCITT and the Director of Keystone Teaching School. She is now the Director of Staff Development with the Keystone Academy Trust. Within these roles, she trains teachers across Lincolnshire concerning teaching, learning and assessment.
Helen is an approved Key Stage 1 and 2 STA Moderator and is the Local Authority's Moderation Manager for Key Stage 2. Continuing her role in supporting early careers teachers, she is a facilitator with the Education Development Trust for the ECF and is an ECT Induction Tutor for her academy trust. In 2020, she became an accredited associate of the Teacher Development Trust.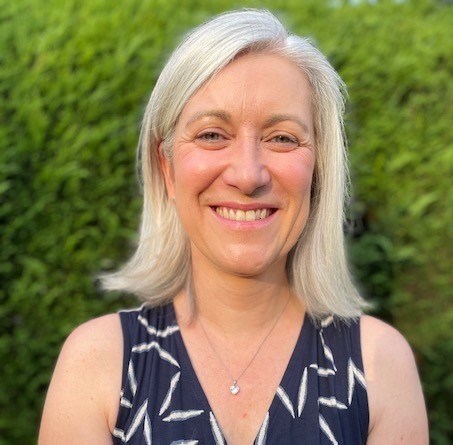 Director of SEND and Provision - Denise Parker
Denise was a primary school teacher for 23 years before joining the Trust's Central Team. During this time, she held the following senior roles: EYFS Lead, Key Stage 1 Lead and SENCo. Denise's passion and expertise lies within Special Educational Needs. She held the role of SENCo for over 15 years and was in one of the first cohorts of the National SENCo Award.
Denise is an accredited Nurture Practitioner and led the only accredited Nurture Group in Lincolnshire, for over 3 years. She is a Specialist Leader of Education in SEND and was an SEN Consultant for several years before joining the Trust. Over the years, she has supported the Local Authority SEND Team, sitting on allocation panels for EHCPs and the Local Authority's SEND Steering Group. She also set up and has led a well-established local SENCo network for over 15 years. In addition to these roles, Denise contributes to the delivery of the Local Authority's National SENCo Award, is a trained SEN Reviewer and regularly leads SEND training across the county.
Currently Denise is the Director of SEND and Provision across the Keystone Academy Trust and in this role, she strategically leads and supports our school SENCos to ensure that pupils' needs are well met. Due to the growing size of the Trust, Denise has written a 'SENCo Handbook' and leads termly networks to ensure that each SENCo is well supported, ensuring that any support is tailored to their level of experience and the context of their school.
Denise is a Delivery Partner ECT Lead on behalf of LEAD Teaching School Hub Appropriate Body. She also leads on the recruitment and deployment of system leaders in order to provide school to school support to both Trust and external schools.