Keystone Academy Trust – Members
Elizabeth Nicholson
Elizabeth Nicholson has been associated with Tower Road Academy for over 30 years as governor and more recently as a member of the controlling company. She has enjoyed taking an active role in the life of the school throughout that time, working on several committees as well as chairing the Finance Committee, but her foremost role has been as both a parent and grandparent of Tower Road pupils.
After gaining a degree in law and qualifying as a solicitor, Elizabeth taught law at Boston College to degree level and obtained her cert ED whilst her children were young. She went back into private practice in the 1980s with a local firm with branches throughout Lincolnshire, eventually becoming Partner in Charge of the Private Client Department.
Elizabeth has a strong history of voluntary work within her local community including Guiding, chairing a Community Theatre, working with a local housing association and setting up and leading for over 10 years an exchange project for secondary school children with schools in Japan. Since retiring she continues to connect with local young people as a member of the Road Hog bus team and through Open the book performances.
As an active member of her community, she believes that it is essential to equip children with the ability and desire to give of their best, engage with their local community and develop their knowledge and experience to be able to make appropriate decisions for themselves and embrace new challenges as they grow up.
Andrew Thorpe
Andrew Thorpe is an ACCA qualified Certified Chartered Accountant and the Group Accountant for Warners Group Publications plc, Bourne. He currently manages the large finance team producing the monthly management accounts and liaising with the external auditors as part of the annual external audit for the company. Andrew is keen on ensuring that all children get the best opportunities in education and develop a thirst for learning. Andrew started his career with Warners as the office junior in 2002 and gained his current qualification while working, progressing to being one of the senior management team, directly responsible for 9 members of staff.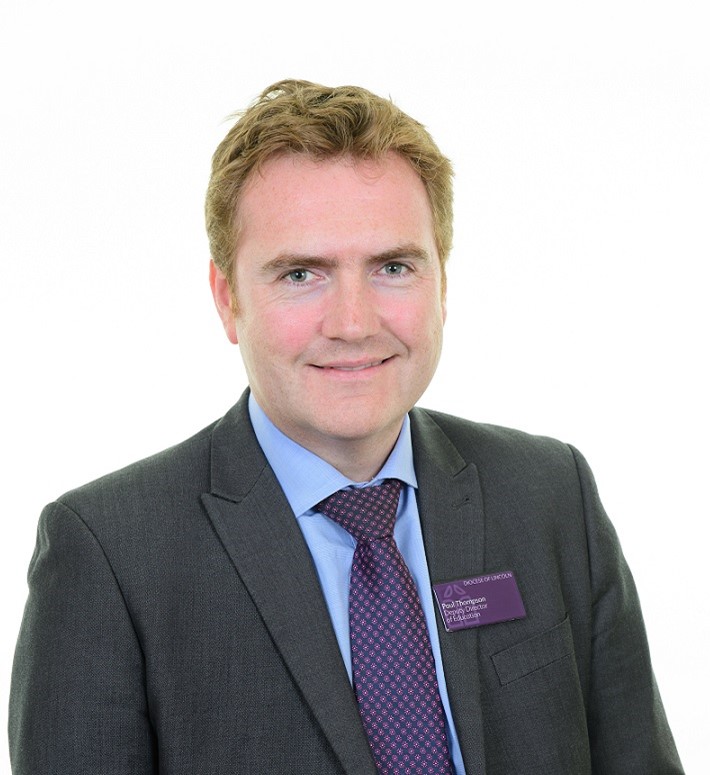 Paul Thompson
Paul was appointed as Director of Education for the Diocese of Lincoln in September 2021. Having been a successful Deputy Director of Education since 2010, Paul has an excellent knowledge of the 141 schools in the diocese. Paul represents the Diocesan Board of Education nationally, working with the Church and the Department for Education as well as working with senior clergy in the Diocese itself. He develops strategy and leads the education team. Paul develops regional school improvement strategies with key educational partners including the Local Authorities and Teaching School Hubs. He supports schools and academies with leadership and governance, recruitment, induction and performance management of head teachers.
Paul's career in education spans 27 years with the majority of that time in senior leadership positions. He holds the NPQH qualification and has been a successful headteacher for seven years achieving a good OfSTED and Outstanding SIAMS inspection during this time. He uses his wealth of experience to lead the school effectiveness advisers and ensure the school improvement strategies bring about sustained development in schools and academies.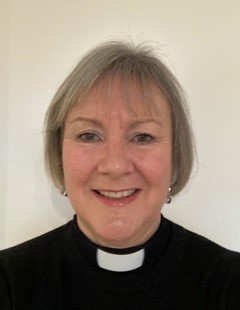 Carolyn Bailey
Carolyn Bailey is Rector of the Ness Group of Churches which includes St Firmin's, in Thurlby, St John's in Baston and St Michael's in Langtoft. She arrived from the Diocese of Oxford in 2017 where she had trained, been ordained in 2010, and been a self supporting minister in Great Missenden, Bucks. One of her roles as Rectors has been a foundation governor at Baston C of E Primary and has had an active involvement in Governance and in leading sessions in Godly Play in church for the various year groups as well as having contract with the schools in both Langtoft and Thurlby. She is a Partnership Dean for the Elloes and is involved in facilitating the Diocesan Time to Change Together initiative, she sits on the Diocesan Synod and is Lincoln Diocese Mothers' Union Chaplain.
Ministry is not Carolyn's first area as she trained as a nurse in Pilgrim Hospital, Boston on leaving school and after a spell as a nurse in Queen Alexandra's Royal Naval Nursing Service she left to marry and raise her family.
Keystone Academy Trust - Trustees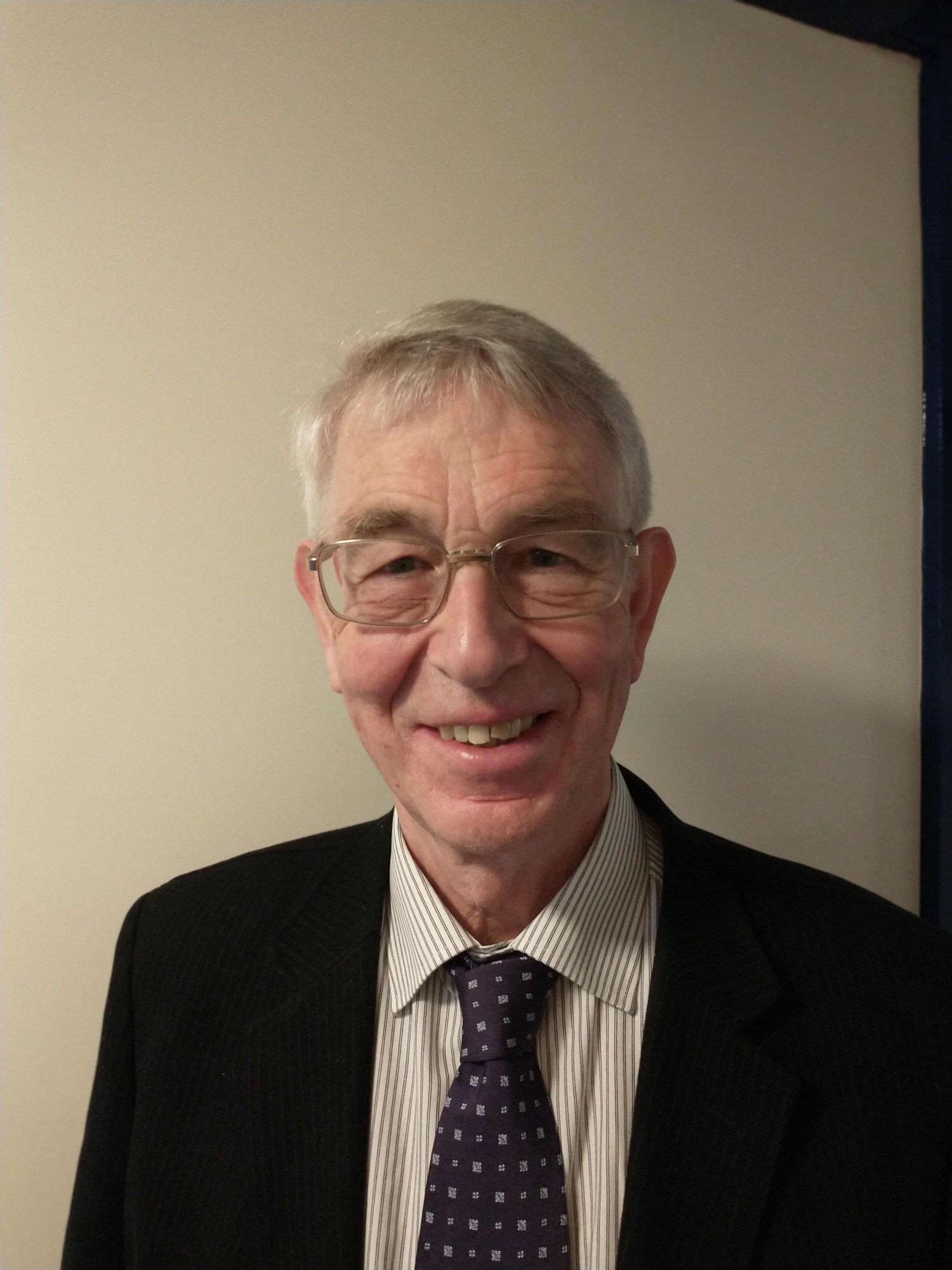 Geoff Palmer
Geoff Palmer is a retired primary school headteacher with 17 years' experience in a small Lincolnshire school. Prior to that he taught for 20 years in medium and large primary schools in Barnsley and Wisbech. Whilst he was headteacher, the school more than doubled in size and always had successful Ofsted inspections. Test results usually put the school as one of the higher achievers in the local area but he also put great emphasis on children's all round development, providing a great deal of enrichment and extra-curricular activities.
He was, for a time, a consultant headteacher, supporting other schools and he still works as an external consultant for one school, providing support for the performance management of the headteacher.
He has been a school governor for 26 years, 17 as a headteacher and 9 at Long Sutton. He has been chair of the staffing and finance committee for 7 years, working with the business manager to ensure the school is well run financially. His particular interests as a governor, apart from ensuring that expenditure doesn't exceed income, are in staff welfare and in developing the whole child.
Outside education, he has been Long Sutton Church Treasurer for 10 years and is involved in many aspects of church life, particularly in raising money, putting together bids and developing and maintaining the building as well as ensuring stability in the budget.
He is a trustee of a small local educational and charitable trust (£20k per annum) which helps young people and the elderly.
Otherwise, he is the main carer for his elderly father, enabling him to still live in his own house, and provides care for his grandchildren. He enjoys running where it is flat and hiking where it is hilly!
Joe Pignatiello
Joe is a senior leader at the BBC and is currently running one of the organisation's local radio stations. With a background in Journalism and Presentation, communication is at the heart of Joe's career. Since joining the BBC around 15 years ago, Joe has worked as a Journalist, Producer and Presenter on radio, TV and online in various parts of the UK and is now Managing Editor; leading a large team with responsibility for a sizable budget. Immediately prior to his current role, Joe was leading a team delivering a major change project and was responsible for workflow creation, training design and delivery, change management, internal communications and stakeholder relations.
Joe previously held the position of Chair of Governors at a large primary school in Northampton, before moving back home to Lincolnshire where he is a member of the current Governing body at Thurlby Community Primary School. Joe believes in the power of volunteering - and the difference it makes in a community - and is passionate about ensuring that young people from all backgrounds are given the opportunities, encouragement and support they need to fulfil their potential.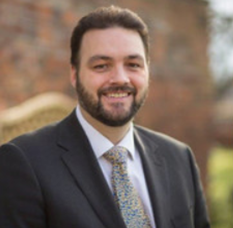 Stewart Dorey
Stewart Dorey is Director of Operations for a large independent group of schools in Lincolnshire, where he has responsibility for the buildings, maintenance, grounds and all premises and facilities related requirements, as well as overarching leadership for all support teams. Stewart believes that his experience of leadership, governance and the day-to-day operational demands of the schools will help contribute positively as a Trustee.
A great part of Stewart's job is making a real difference for the children at our schools, and he knows his support, knowledge and experience will aid the Trust in achieving its objectives. Stewart is keen to give something back to the community and help make a difference to young people as they start their academic journey.
Stewart is experienced in leading and developing Estates Masterplans for multifunctional and diverse estates, incorporating the wider local community needs within the strategic plans, whilst maintaining an overall view of not just what is needed now, but how it will still support the business in the medium to longer term.
Stewart contributes a specific and detailed understanding of developing, nurturing and delivering teams and projects to bring safe and effective, business-centred results Stewart embraces notable use of a range of key methodologies.
Sophie Cook
Sophie Cook currently works as Senior within Duncan & Toplis Chartered Accountants specialist Academies Team. For this position Sophie has undertaken detailed training in regulatory requirements for academies and has experience in evaluation of effective governance. The role includes leading teams to conduct internal and external audit/assurance engagements; client relationship management; performance and review of audit work; regulatory audits of public sector entities; tax compliance advice (emphasis on corporation tax).
Sophie is a member of the ICAEW Public Sector Community, which aims, amongst other things, to encourage and educate on the role of good governance in the public sector.
Sophie has recently been appointed as an Independent Member to the Joint Audit Committee for the Cambridgeshire Constabulary and Cambridgeshire Office for the Police & Crime Commissioner. This role requires many skills which are similar to those of an academy trustee, including risk management, community engagement, financial/regulatory monitoring, and setting organisational values.
Steve Coleby
Steve is the Head of Capability at the Marshall Skills Academy, Cambridge, responsible for the quality and provision of apprenticeships, regulation and safety training across the Marshall Group as well as with external customers. Steve is responsible for identifying training support opportunities and assists with the Project Management of growth projects and capability both in the UK and overseas.
A previous Royal Air Force aircraft engineer, Steve moved into the education space in 2009 as a teacher of Aviation with additional responsibilities around configuration and quality of education and training. Gaining two Commendations in Her Majesty's New Years' Honours list and his qualified teacher status in 2011, he later moved to the private apprenticeship training sector with BAE Systems and helped to establish their Civilian Aviation Authority approved training at the then newly built Aircraft Maintenance Academy in Humberside. Upon successfully establishing BAE System's accredited training program, Steve moved to the newly opened Greater Peterborough University Technical College where he used his industry and education knowledge to undertake the role as Vice Principal and Chief Financial Officer seeing huge success in increasing pupil numbers, financial security, and whole school performance.
As a Designated Safeguarding Lead and Mental Health First Aider, Steve is keen volunteer to use his skills in a supportive capacity within the community. Steve has been a Chair of Governors for over 5 years and was the first elected member to represent the Society for Education and Training as a member of their Management Board. In his spare time, Steve is the Welfare Lead and a coach of a child's football team at Thurlby Tigers Football Club and is a busy parent to four young boys!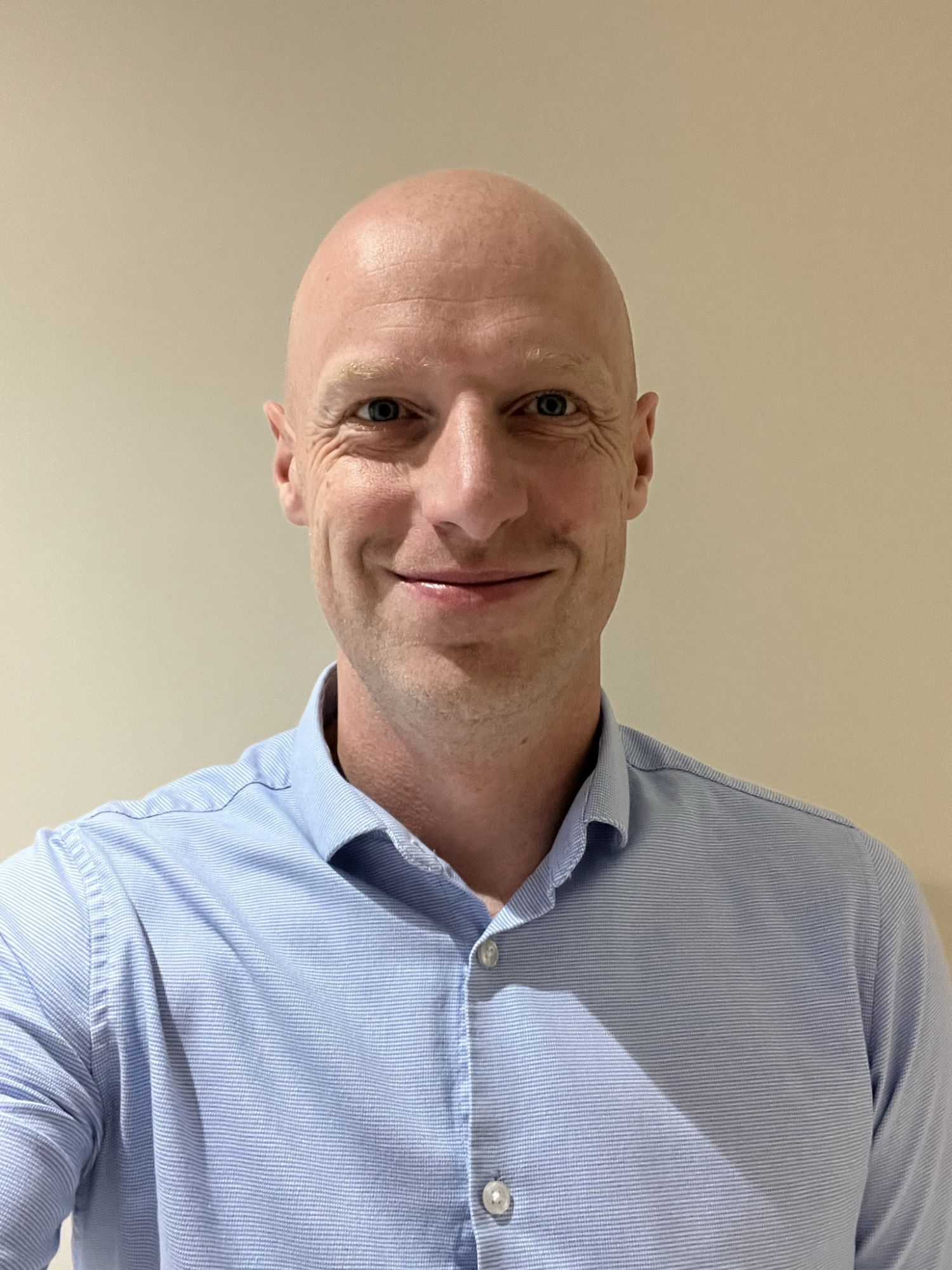 Ian Crowson
Ian is an Electrical Engineering Manager and Senior Leader for CDD Automation Solutions Ltd delivering control systems mainly in the food and drink industry.
With financial accountability for large project budgets, he is responsible for leading teams of multidisciplined engineers, managing production in an electrical workshop and developing customised and complex solutions to automate food production processes, whilst ensuring compliance with all customer and external regulatory standards.
With the backing of the board, Ian is responsible for developing and implementing strategic change initiatives within the business. Since opening a new workshop production facility, his focus is on reducing costs and increasing efficiency on the electrical side of the business. This is being achieved through employee development and the implementation of modern design and production practices. The success of the initiative is measured through increased profitability and employee engagement as Ian recognises the importance and challenge of embedding such change in the underlying culture of the business.
Living in Lincolnshire with three young children, Ian understands the instrumental role schools play in a child's development, shaping their personality and equipping them with the skills they need for the future. Sharing his industry experience Ian wants to support ensuring best outcomes for all children.
Matt Phillips
Matt Phillips is the Chaplain and Pastoral Curriculum Lead at Stamford Endowed Schools. Before taking up his current role, Matt has taught in a variety of contexts, including the independent sector, Higher Education, international schools and prison.
He has also combined his teaching career with parish ministry in the Church of England, which has led to an extensive knowledge of pastoral care and managing diverse teams of both employed staff and volunteers. Matt is committed to young people flourishing both academically and pastorally in the formative years of their life.
He brings a wealth of experience of helping Church of England schools develop their own distinct Christian ethos and developing patterns of Collective Worship, as well as a passion for supporting the wellbeing of both staff and pupils.